Ms R supported us with 3 tickets

Dr E supported us with 2 tickets

Mrs U supported us with 2 tickets

Miss D supported us with 1 ticket

Miss U supported us with 1 ticket

Mr D supported us with 1 ticket
---
3d 22h 4m

22 May 2021
---
Winner! Ms G (KIDLINGTON)

Won £25.00!

Winner! Ms D (OXFORD)

Won £25.00!

Winner! Mrs D (Oxford)

Won 3 extra tickets!

Winner! Mrs N (OXFORD)

Won 3 extra tickets!

Winner! Mr D (SWINDON)

Won 3 extra tickets!

Winner! Mrs R (WITNEY)

Won 3 extra tickets!

Winner! Mrs T (WANTAGE)

Won 3 extra tickets!

Winner! Ms P (Oxford)

Won 3 extra tickets!
About us
Asylum Welcome provides essential help to asylum seekers, refugees and detainees who have fled persecution and danger in their own countries and found refuge in Oxfordshire. We work with around 1,500 asylum seekers, refugees and their families every year.
Conditions for refugees and asylum seekers have been particularly difficult during the COVID-19 crisis, and we are seeing many more incidences of hardship, destitution and homelessness. We have been working hard to provide emergency support through food donations, hardship payments, and assistance with homelessness and other urgent needs. Our clients need support more than ever.
We offer immigration advice and other vital forms of support, and partner with refugees on their journey to independence through education, work and community building. We are a small team of staff and trustees that rely on our extraordinary 140+ volunteers and the generous support of the local community.
The city of Oxford has long welcomed people from around the world and celebrated the creative contributions that difference and diversity bring to the city and to humanity at large. One of Asylum Welcome's core values is the promotion of independence. Our ethos is to enable people to build their lives here in Oxford with dignity, confidence and self-esteem, and to access their rights, develop their talents, feel welcomed and respected, and be active contributors to society.
Thank you for helping to make Oxford a safe, welcoming and accepting city. Thank you for caring about the refugees who arrive here without friends and for making them feel at home.
If you want to find out more, please visit http://www.asylum-welcome.org/ and get in touch; we would love to hear from you!
Thank you so much from everyone at Asylum Welcome and we wish you the best of luck!
Mark Goldring
Director
Help us share our cause on social media
How the lottery works
That's right, unlike many other lotteries, our lottery tickets are only £1 per week.
50% to your chosen cause and 10% to other causes in Oxford City.
Match all 6 numbers and you win the JACKPOT!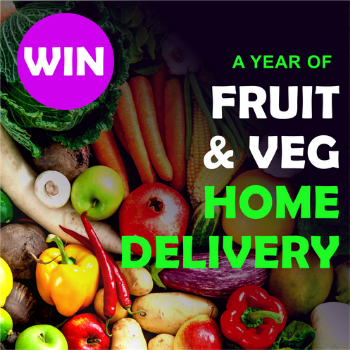 🍐 WIN the PEAR-fect prize this summer! 🥕
Beat the supermarket queues! Enter before the 26th June for your chance to WIN 1 of 3 tasty national prizes. As well as weekly cash prizes, you could win 12 monthly fruit & veg boxes delivered to your door from Boxxfresh – a super friendly, family ran UK business.